The First Step to a Lifetime of Healthy Teeth
Make an Appointment
Complete the form or call us!
Dr. Azad is a great dentist and amazing with patients, she made my sister feel comfortable throughout the entire visit.
Mona G.
Laguna Niguel, CA
I've never had to wait for more than 5 minutes. Service is excellent!
Yuri H.
Coto de Caza, CA
I have been taking both of my kids to Dr. Azad for the past 15 years. She is great, very attentive. Very good with early detection and diagnosis. Kids love her and look forward to their visit.
Sepi T.
Fullerton, CA
when we had a dental emergency during a holiday weekend, Dr. Azad came back early from her vacation to see my daughter. I can't say enough good things about her and her staff!!
Cassie K.
Lake Forest, CA
I've been taking my twins to Dr Azad since they were 5. She is sincerely THE BEST! She is so great with the kids. My kids love her and never mind going to the dentist.
Suzanne M.
Placentia, CA
What a pleasure it is to have my daughter at a practice that cares so much about her... I'm so glad I was able to find her and my daughter is no longer scared of going to the dentist.
R. L.
Irvine, CA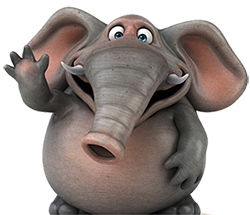 Dr. Azad loves kids, and it shows in every facet of her practice. She understands that young patients may be nervous about visiting a dentist, so she makes sure they feel heard, comforted, and at ease before she begins her work. She listens to patient concerns, and explains the process to both her patients and their parents, so there are no surprises. She proceeds at a pace that's comfortable for children. Dr. Azad's mission is to provide the highest level of personal and dental care so children believe it's important, and even enjoyable to visit a dentist. Her extraordinary chair-side manner, and professional approach puts young patients on a lifelong path to having healthy, bright, and beautiful smiles.