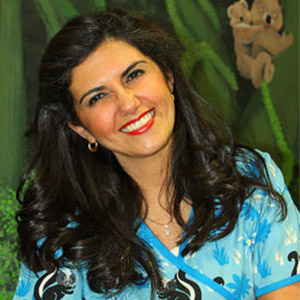 Dr. Meshia Azad​
Dr. Azad, a board certified pediatric dentist, has provided her patients with the highest level of dental care in an enjoyable and nurturing environment wince 1994.
Dr. Azad completed her undergraduate program at UCI, and received her Doctorate in Dental Surgery from UCLA. She then pursued advanced training in General Dentistry at the Veteran's Administration Hospital residency program in Portland, Oregon. Dr. Azad went on to complete an additional two-year residency program in Pediatric Dentistry at the Schneider Children's Hospital/Long Island Jewish Medical Center, one of the most prestigious pediatric educational programs in the nation.
In addition to her private practice in Lake Forest, Dr. Azad works with The Children's Dental Health Clinic, a non-profit organization, at Long Beach Memorial Hospital providing quality dental care to low income and special needs children.
Dr. Azad is a great dentist and amazing with patients, she made my sister feel comfortable throughout the entire visit.
Mona G.
Laguna Niguel, CA
I've never had to wait for more than 5 minutes. Service is excellent!
Yuri H.
Coto de Caza, CA
I have been taking both of my kids to Dr. Azad for the past 15 years. She is great, very attentive. Very good with early detection and diagnosis. Kids love her and look forward to their visit.
Sepi T.
Fullerton, CA
when we had a dental emergency during a holiday weekend, Dr. Azad came back early from her vacation to see my daughter. I can't say enough good things about her and her staff!!
Cassie K.
Lake Forest, CA
I've been taking my twins to Dr Azad since they were 5. She is sincerely THE BEST! She is so great with the kids. My kids love her and never mind going to the dentist.
Suzanne M.
Placentia, CA
What a pleasure it is to have my daughter at a practice that cares so much about her... I'm so glad I was able to find her and my daughter is no longer scared of going to the dentist.
R. L.
Irvine, CA